Want to find which is the best driving test centre in UK? Read on and we promise you will find the best suitable driving test for you.
So we have done all the numbers so you don't have to worry about it. Following table is the list of Top 5 test centres in UK with respect to passing percentage on your driving test.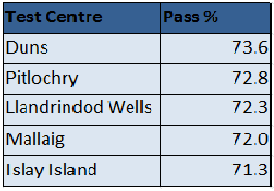 There you go. If you live near to any of these test centres, you will have a better chance of passing your driving test. However it all depends on your driving on the test.
As there are best pass rate centres, there are low pass rate centres as well. The following table shows the Lowest Pass rate driving test centres in UK: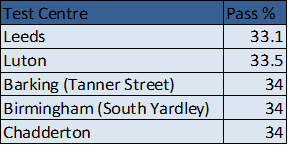 The data provided above is for the year 2017 - 2018 and is derived from the official DVSA website. The numbers are rounded off to the nearest whole number.